We are so grateful to Stop and Shop Rocky Point management for choosing Agape Meals for Kids as charity of the month for November! It's really clear that you care about feeding children on Long Island and by extension Stop and Shop and all the shoppers who have embraced Agape Meals for Kids!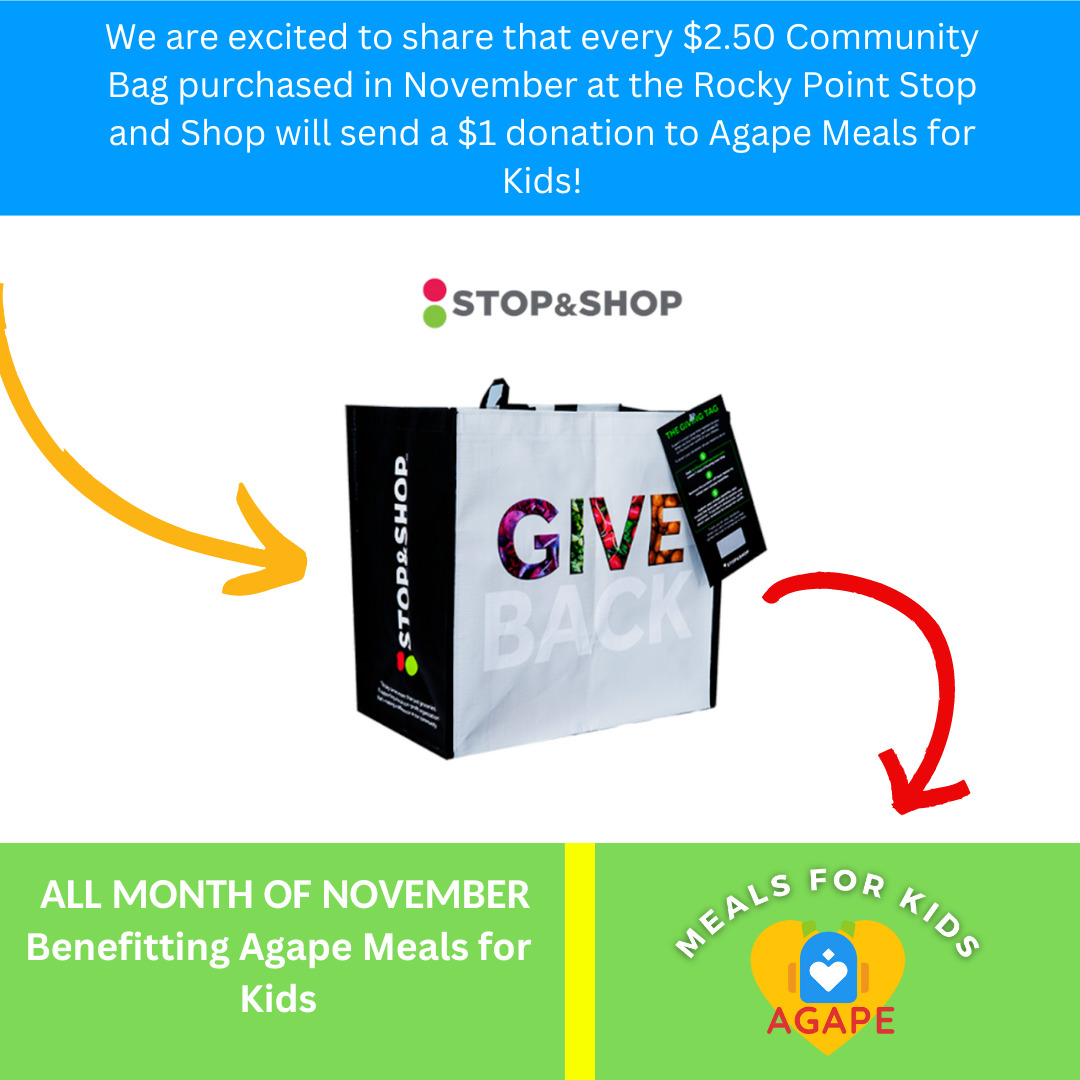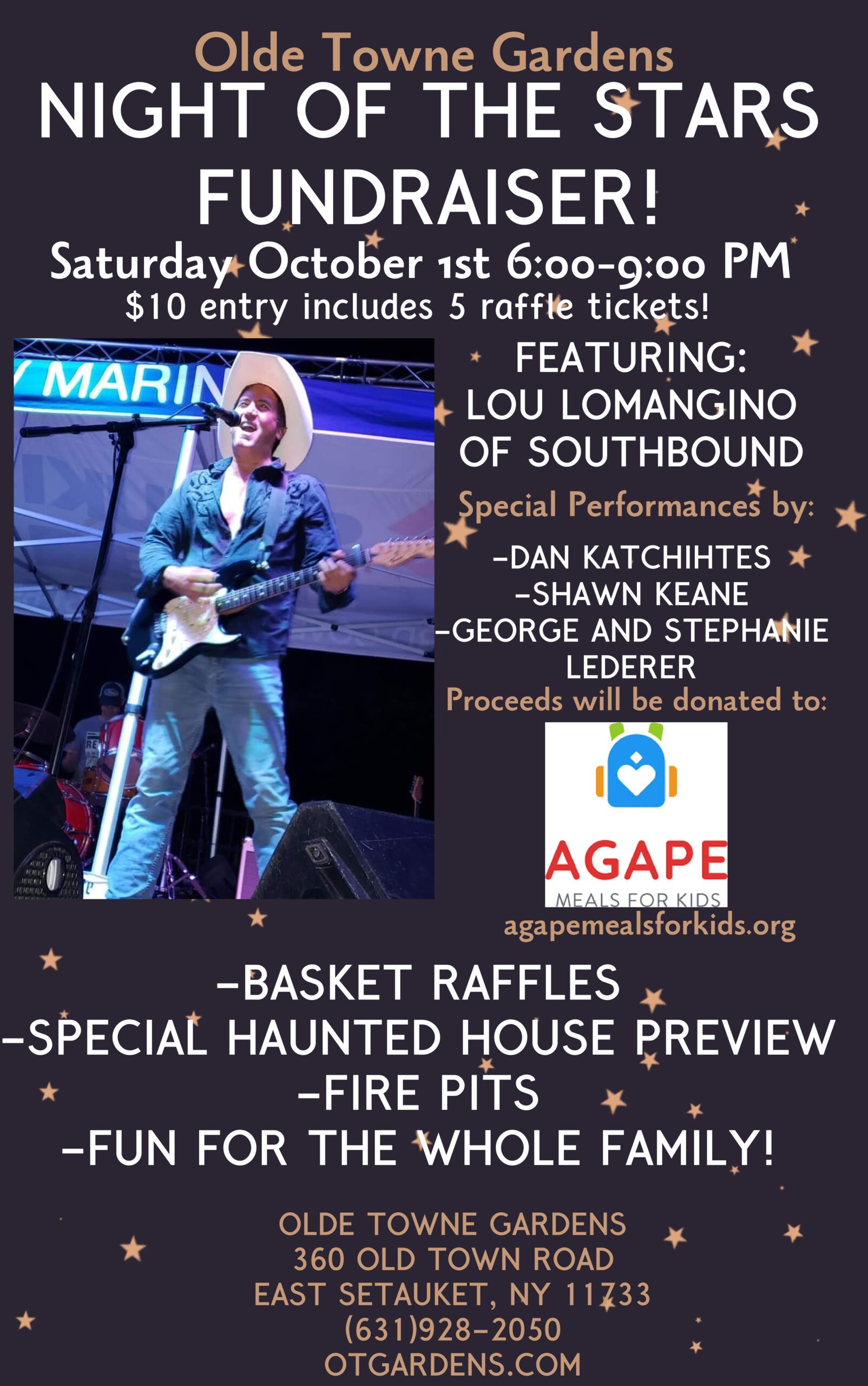 You're invited to this family event!
Olde Towne Gardens is hosting a family-friendly evening with proceeds going to Agape Meals for Kids.
On Saturday, October 1, from 6-9 pm enjoy…
√ Live Music and Performances
√ Haunted House Preview
√ Basket Raffles
√ Fire pits
Just $10 for entry. We can't wait to see you there!